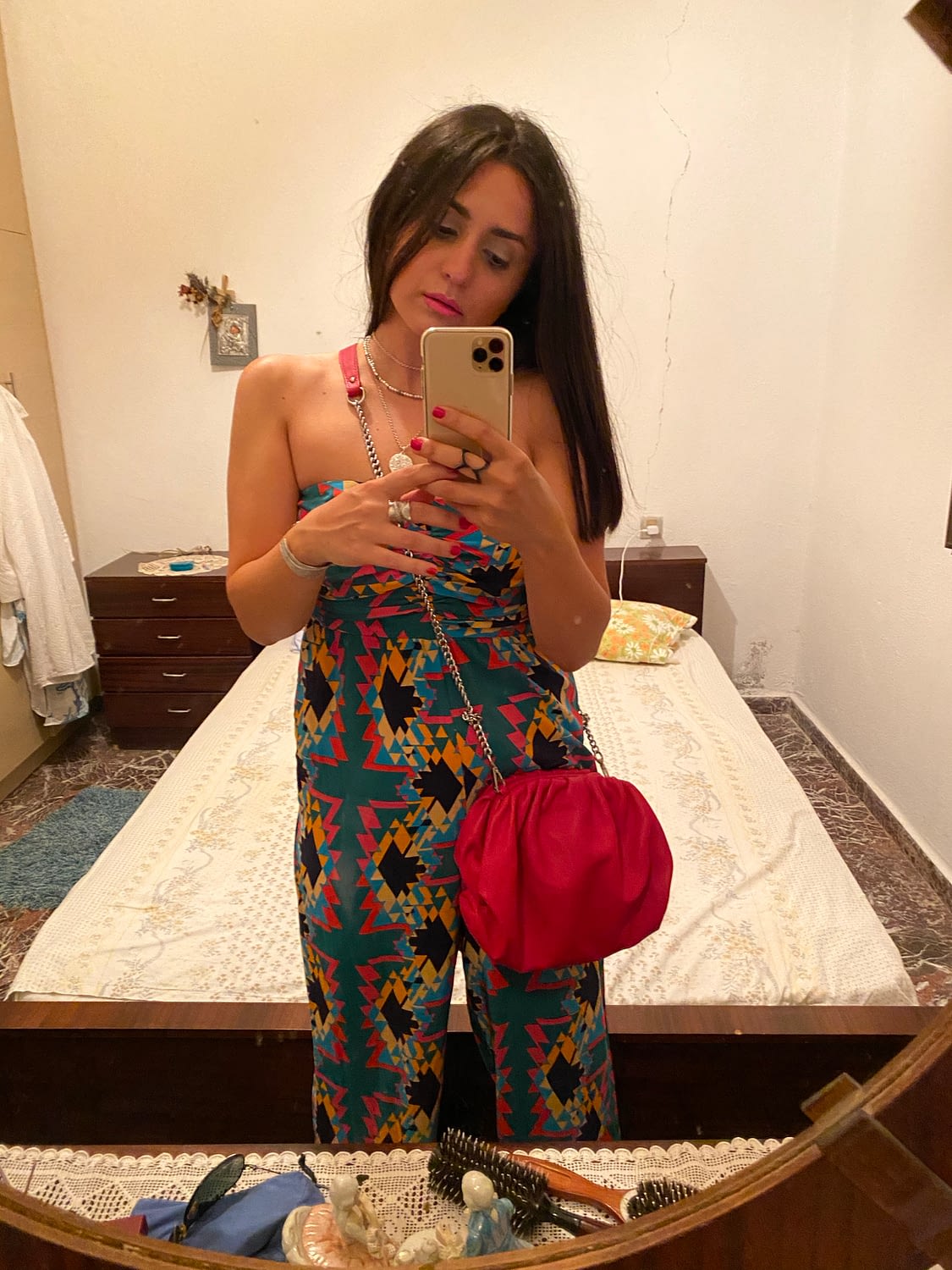 Color Blocking 📱: Dare it!
Όλες έχουμε ακουστά για το color blocking 📱, αλλά λίγες από εμάς το τολμάμε. Κι αυτό γιατί είναι δύσκολο να συνδυάσεις πολλά χρώματα μεταξύ τους. Παρόλα αυτά, τα χρώματα δίνουν ένταση στο style μας! Και τραβάνε τα βλέμματα, ενώ παράλληλα παραπέμπουν σε θετική ενέργεια και διάθεση! Πως, όμως, μπορούμε να επενδύσουμε σε ένα χρωματιστό σύνολο χωρίς να κάνουμε λάθος? Και χωρίς να αλλάξουμε ριζικά όλη μας την γκαρνταρόμπα;
Το Hush-Hush προτείνει να επενδύσετε σε ένα ρούχο που είναι χρωματιστό από την κατασκευή του! Και το οποίο σας αρέσει αισθητικά. Πάνω σε αυτό μπορείτε, αντί να προσθέσετε ουδέτερα χρώματα για να εξουδετερώσατε την ένταση, να κρατήσετε μια τσάντα σε έντονο χρώμα που να υπάρχει μέσα στο σύνολο.
Ακόμα, μπορείτε να παίξετε με το μακιγιάζ σας! Και να βαφτείτε σε τόνους που υπάρχουν πάλι στο ρούχο αλλά διαφέρουν από το τσαντάκι. Έτσι, καταφέρνετε να έχετε ένα πολύχρωμο color blocked outfit, το οποίο αδιαμφισβήτητα δε χτυπάει στο μάτι και είναι ταιριαστά τα κομμάτια του.
*See also: All in one outfit! Stripes, high-waisted zip-culotte, leather jacket 🧥 and ear 👂 climbers 🧗‍♂️ !, Pattern Tights: The way to turn a common outfit to an interesting 🧐 one!, Μετατρέψτε το summer playsuit σας σε χειμερινό outfit!


Add to favorites